Tranquil High Tea at Wolston Farmhouse
---
Nov 19, 2023, 11:00 AM – 1:00 PM
Indulge with Tranquil Tea at Wolston Farmhouse
Experience the relaxation with a delightful high tea at Wolston Farmhouse, curated by a renowned tea sommelier from Tranquil Tea. Immerse yourself in the world of tea that transcends time and tradition.
What to Expect
Savour an exquisite selection of delectable spreads of sandwiches, scones and sweets meticulously crafted to tantalise your taste buds.
Delight in the harmonious pairing of our high-quality teas, handpicked from the finest offerings. Allow our tea expert to guide you through the art of tea appreciation, exploring its origins.
Simply relish the tranquil ambience of Wolston Farmhouse and its picturesque surroundings.
Historic Farmhouse Inclusion: Your ticket includes exclusive entry to the historic Wolston Farmhouse, a treasure trove of heritage and nostalgia. Take advantage of guided tours (subject to availability) to gain insight into the rich history and stories that this charming beauty holds.
Whether you're a tea connoisseur or simply seeking an escape, our Tranquil High Tea experience at Wolston Farmhouse promises this.
Join us to savour, learn, and unwind in style.
Please note that bookings are essential; we regretfully cannot accommodate walk-ins for High Tea.
Book your high tea experience today and step into a world where time stands still, where tea reigns supreme, and where stories of the past come to life.
Plan Your Visit
---
Address
223 Grindle Road, Wacol, QLD, 4076
Open Hours
Tranquil High Tea Experience
11 am - 1 pm
Phone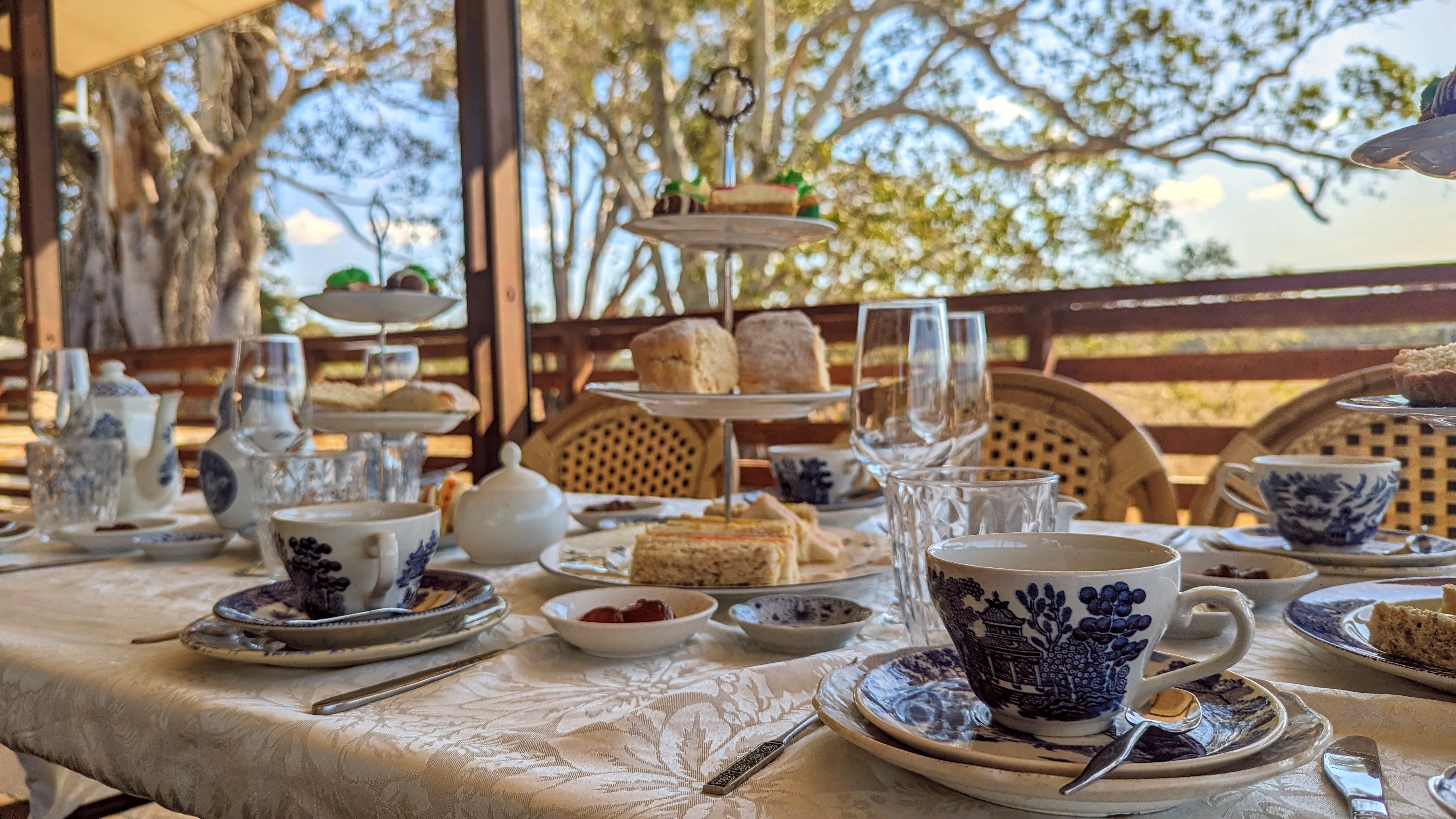 Book Now