Congratulations Jayme!
After five years with the National Trust of Australia (Queensland), Jayme Cuttriss has been announced as the new CEO, based at the National Trust's largest property, Currumbin Wildlife Sanctuary.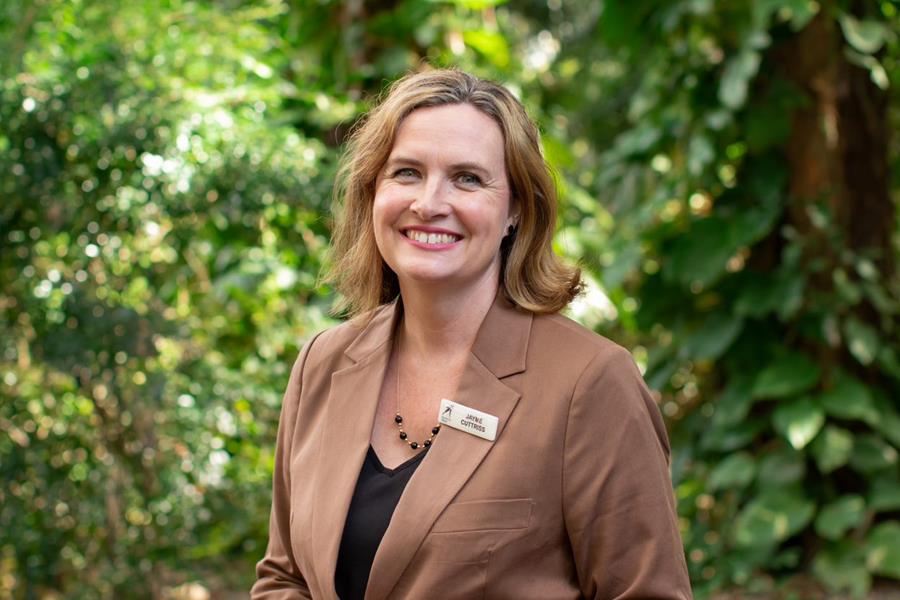 Jayme has held the position of National Trust of Australia (Queensland) Acting CEO at Currumbin Wildlife Sanctuary since April 2020, along with her existing role as General Manager of Marketing and Sales, which she started in 2016.
Jayme has been committed to furthering Currumbin Wildlife Sanctuary's conservation mission and has steered all National Trust heritage sites through the challenges presented by the COVID-19 pandemic.
"I am passionate about Eco and Heritage Tourism," said Jayme. "We have faced significant difficulties over the past year, but I'm pleased to say that National Trust properties are much-loved community icons, and we are on the road to recovery thanks to amazing local support."
The National Trust Board underwent an extensive recruitment process, considering several candidates for the role of CEO, before confirming Jayme's permanent place heading up the not-for-profit organisation.
Jayme said, "It's a privilege to play a key role in carrying on the National Trust's legacy and commitment to communities throughout QLD. I look forward to leading our dedicated and passionate team to ensure that our iconic sites will be protected and enjoyed for generations to come."
National Trust of Australia (Queensland) President, Henry Smerdon AM, made the announcement at the end of last week.
"Jayme has been a valued member of our Executive Team in her five years with National Trust of Australia (Queensland). For the past 15 months, she has been the Acting CEO, successfully guiding the organisation through one of its most difficult times because of the ongoing COVID-19 crisis. The Board warmly congratulates Jayme on her well-deserved appointment, and we look forward to continuing to work with her as she builds on the successes she has already achieved," Mr. Smerdon said.
The National Trust of Australia (Queensland) is the custodian of 15 heritage and environmental sites from Currumbin to Cooktown with Currumbin Wildlife Sanctuary being the largest. Its mission is to ensure the ongoing protection, conservation and celebration of Australian wildlife, cultural traditions and built heritage.