Congratulations Scott!
Scott Kirk has been appointed Head of Sales and Marketing at National Trust of Australia (Queensland). The position was vacated by Jayme Cuttriss, when she was appointed as the organisation's new CEO earlier this month.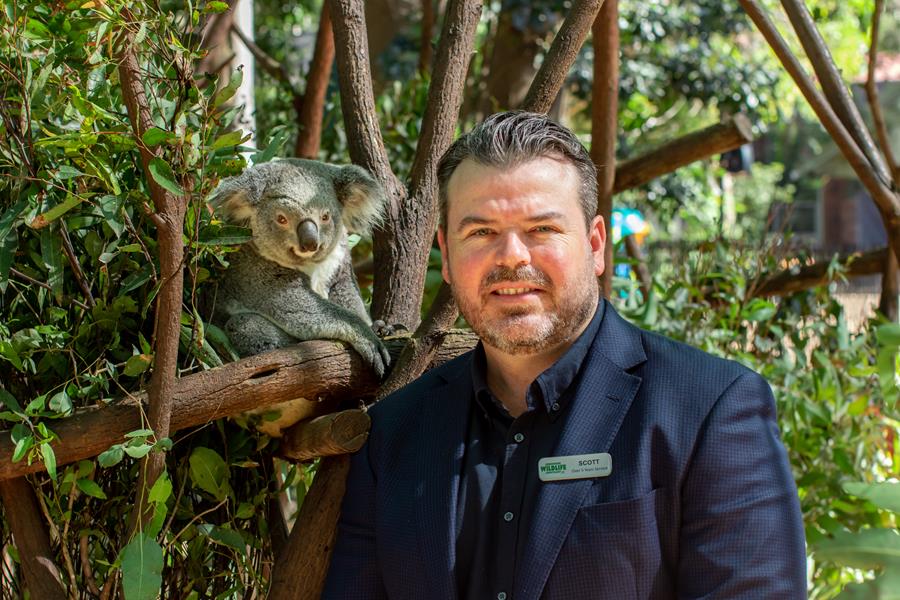 Scott has been in the position of National Trust Currumbin Wildlife Sanctuary's General Manager of Global Sales for six years. Based at Currumbin Wildlife Sanctuary on the Gold Coast, he has an impressive resume, with 20 years of domestic and international sales, marketing and tourism experience.
"I'm looking forward to building on the great work that has been done by Jayme over the past five years and steering the sales and marketing team through the uncharted territory of the post-COVID era," said Scott.
Scott's expertise provides Currumbin Wildlife Sanctuary and National Trust properties throughout Queensland valuable commercial knowledge and a strategic revenue generation approach during these unprecedented times.
Passionate about wildlife conservation, Scott will remain as Chair of Currumbin Wildlife Sanctuary's Animal Welfare Committee, which ensures positive welfare for every animal in the Sanctuary's care.
Scott said, "I came to Currumbin Wildlife Sanctuary not just to progress my career, but also because I wanted to give back by becoming part of a not-for-profit organisation dedicated to environmental protection. My goal is to contribute to the continuation of founder Alex Griffiths' conservation legacy."
The National Trust of Australia (Queensland) is the custodian of 15 properties from Currumbin to Cooktown with Currumbin Wildlife Sanctuary being the largest. Its mission is to ensure the ongoing protection, conservation and celebration of Australian wildlife, cultural traditions and built heritage.