Significant Tree Register
---
Do you remember a favourite tree from your childhood? A tree you would climb with friends or sit underneath and think about life? We often forget that some trees have been here longer than we have.
Trees provide a link to our history and bring wonderful benefits to landscapes, streets and urban areas.
Why are trees important?
Trees play an important part in our lives and are essential for our health and wellness. The conservation of trees is essential for our environment and our wildlife. It is our job to save trees of significant value.

Studies have shown reconnecting with nature is good for our social and mental health and reduces stress and anxiety.

What is a significant tree?
The National Trust believes that trees form an important part of our historic environment and should be given the same protection as built heritage places.
Significant trees can be remnants of the bush, plantings by early settlers, Aboriginal sacred trees, important landscape or streetscape elements, or trees planted to commemorate important people or events.
We are committed to the conservation of trees and protecting our natural environment. Our active participation in the National Register of Significant Trees project raises awareness of the importance of trees to communities.
The Register includes some special Queensland trees of significance: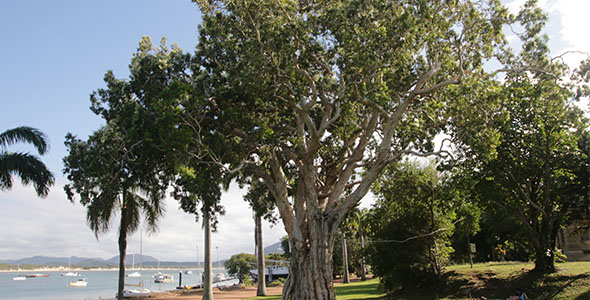 Weeping Paperbark Tree
---
Located in Cooktown, this tree has local significance for scientific, social, historic and aesthetic reasons. It is an outstanding example of its species and one of the few single-trunked mature melaleucas in the area. It is an important landmark and has significant landscape value. The tree makes a contribution to the historic park on the bank of the Endeavour River which is associated with the place where Captain James Cook beached the Endeavour in 1770.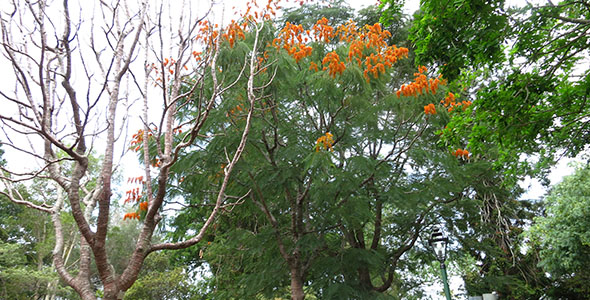 Colville's Glory
---
Colville's Glory can be found in the Botanic Gardens of Brisbane City. This species is a native of Madagascar and Mauritius and was named after Sir Charles Colville, an ex-governor of Mauritius. These trees are particularly good example of their species and contribute well to the landscape of these important historic gardens. This is due to their prominent position inside the main entrance and around the Gardens' iconic circle of Royal Palms. They are spectacular when in flower, at which time they attract flocks of rainbow lorikeets.